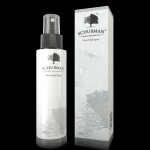 Holding Spray
We recommend using this product to obtain a better performance of the fibers. It offers a better adherence of the fibers, enabling the user to overcome critical situations such as perspiration, rain and wind without suffering any alterations.
Application: Use the Spray after applying and defining the fibers, holding it 30 cm away from the head and spraying three or four times.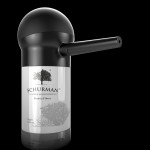 Applicator
This accessory is ideal to apply the fibers in particularly affected areas.
Application: Remove the built-in sifter at the top of the bottle and screw in the applicator.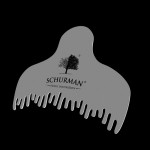 Hairline Comb
This accessory allows a naturally looking definition of the front area and prevents fibers from falling onto the forehead. It enables a more precise and better-defined application.
Application: Place the hairline comb on the front hairline penetrating its teeth and then apply the fibers. For better results, use the Applicator.